Meet Tangram Flex's CEO - Caitlin Dohrman

Caitlin Dohrman - CEO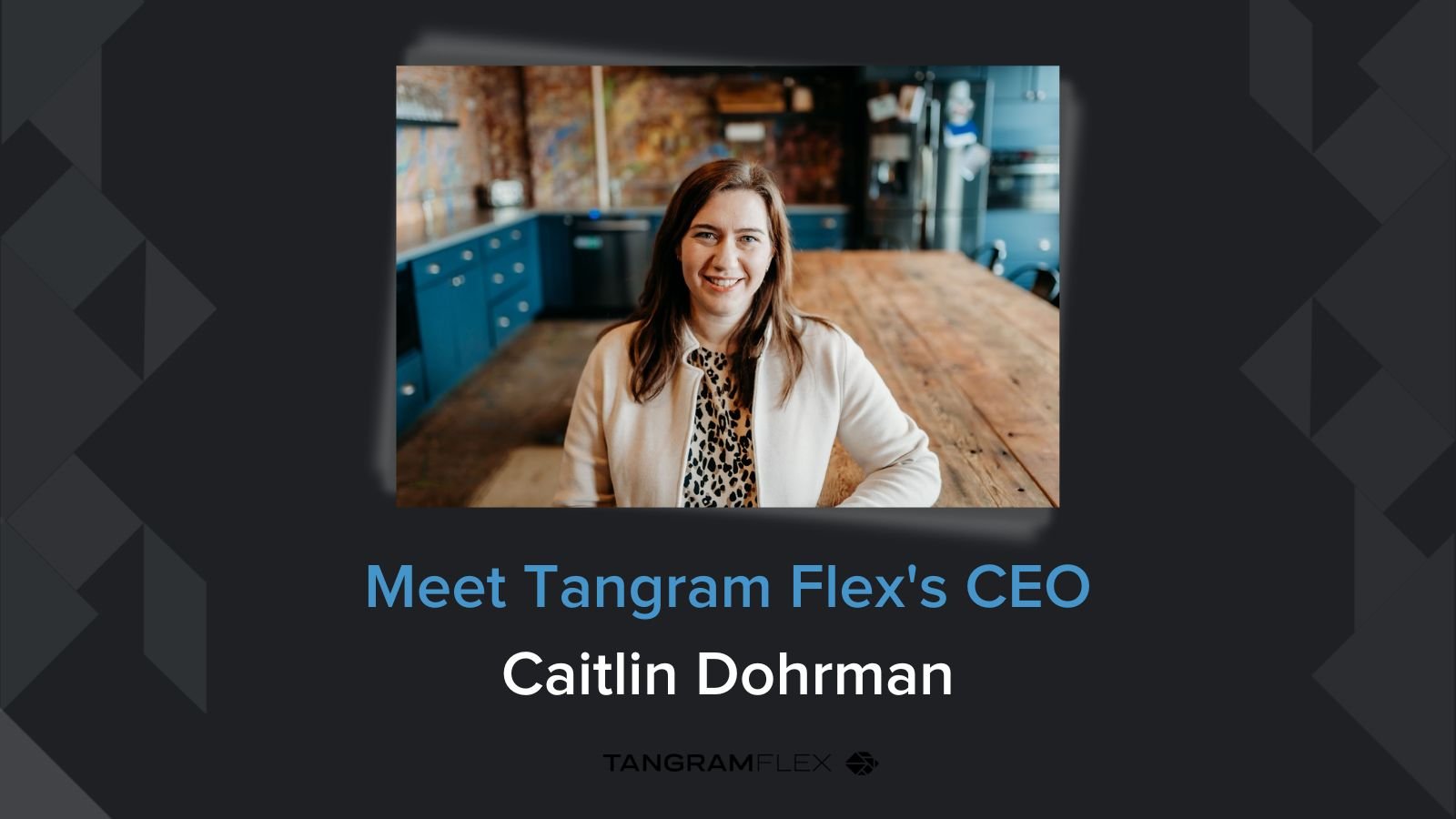 In January, 2023, Caitlin joined the Tangram Flex team as CEO and board member. During her first months, Caitlin has focused on meeting with Tangram's customers and collaborators, getting to know every member of the talented Tangram team, and developing strategies to support product development and advance the company's mission. Leveraging her years of experience leading companies in the defense-tech industry, Caitlin will focus on expanding Tangram's product and solutions capabilities and ensuring the company continues to meet their customers' needs. Here, Caitlin shares more about her experience leading to joining Tangram and plans for the company's direction.
---
I've been fortunate to spend my entire career in defense tech. I was initially hooked on working with and building cutting edge technology and came to love supporting defense and national security customers and their missions. I've had many opportunities to see first hand how software can transform old ways of doing things, from protecting critical national infrastructure, to analyzing the defense industrial base's supply chain, to supporting the U.S. Special Forces' counter-ISIS mission. After working as a systems engineer for over seven years, I joined Palantir as the company was developing Palantir Gotham and scaling up the national security and defense business. I had the opportunity while there to lead product teams and customer teams. Immediately before Tangram Flex, I built and led the U.S. national security business for Improbable, a commercial gaming technology company, which gave me first hand experience with all aspects of running a growing business. In my leadership roles at product companies, I have learned that a common challenge is balancing tailored project requirements with developing a commercial product. I look forward to sharing my experience and learnings on product management, licensing approaches, and software sustainment as we build upon Tangram's strong foundation.
I am inspired by Tangram Flex's mission to modernize critical systems for defense and its culture and team. One of Tangram's core values is to Pursue Deep Understanding. I've seen this put into practice daily by the company's technical teams who seek to get up close and personal with customer challenges in order to provide informed solutions using our expertise and software capabilities.
Tangram will continue to provide advanced systems integration and software engineering capabilities to our DoD customers through our leading component software integration platform (CSIP), Tangram Pro™, coupled with our unique, multi-disciplinary engineering services. As we release advanced features in Tangram Pro™ in 2023, to include toolkits, we'll ramp up our work with industry partners to enable their success in solving complex software engineering challenges. These challenges, such as achieving interoperability between varying standards, enabling proprietary software components to work together within a larger system, and accelerating software testing and verification,are at the core of many key DoD initiatives today.
Beyond work, I am a proud mom of three great children. We love building LEGO creations, hiking, and traveling together. I also enjoy playing tennis, cheering on our kids in sports, and playing card games like Euchre.
I'm beyond excited to join Tangram Flex and bring our capabilities to the many DoD and industry organizations who need modern software development tools and approaches to successfully manage complex systems and platforms.
---
To schedule time with Caitlin and our team to discuss our platform, solutions, and how to collaborate with our amazing team, please contact us at hello@tangramflex.com