Tangram Pro® 2.1 Available Today

Matt Naveau - CTO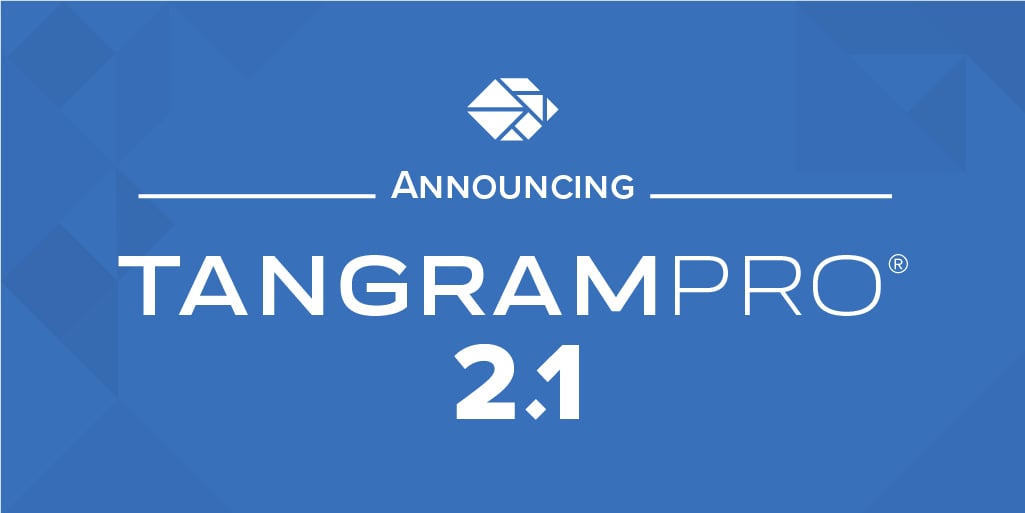 We are excited to announce the availability of Tangram Pro 2.1! With this release, we've made significant steps forward in addressing the gap between systems and software engineering. We created a true synchronization bridge between the most popular tool for Model-Based Systems Engineering (MBSE) on the market today, Cameo Enterprise Architecture, and our Tangram Pro Designer workspace. We also released the Verifier toolkit for Tangram Pro, which is our brand new offering to help you build confidence in systems. Both of these major capabilities are the result of a lot of hard work and collaboration with our users, and we are excited that they are available to you today!
Synchronization With

Cameo Enterprise Architecture
MBSE has become the design methodology standard for systems engineers in the Department of Defense community, and Cameo Enterprise Architecture from Dassault Systemes is frequently the MBSE tool of choice. With MBSE's popularity, we heard our users asking us to connect their MBSE models with their Tangram Pro designs so that they could connect their models to their code. With our new Cameo Synchronization capability, anyone with a license to Tangram Pro can now synchronize block diagrams from a Cameo model with the Designer workspace of Tangram Pro. Whether you have an existing MBSE model or plan to build a new one, you can connect it to Tangram Pro and immediately take advantage of the features of our Designer, Developer, and Verifier toolkits such as collaborative design, interoperability generation, and software verification. For those seeking to create a "digital thread" that ties design to implementation and verification, this is a big step forward as Cameo can now act as the single source of truth for design specification through the development, integration, and test phases of the system life cycle. Synchronization of Tangram Pro's integration platform with a Cameo MBSE model is an exciting step toward connecting designs with their implementation, and we are excited to offer this new capability to help enable digital transformation in the DoD.
Verifier Toolkit
It's no secret that verifying software systems – ensuring that they do what they are supposed to do – is not easy, whether you are the developer or the one reviewing someone else's work. Tangram Pro's new Verifier toolkit makes the challenges of verification easier. Users specify their software behaviors, such as the messages exchanged between services, and Verifier can quickly test it with good and bad cases – all within Tangram Pro. Whether you are a full time tester or just need to test occasionally, Verifier saves you time you would otherwise spend building test infrastructure, test fixtures, and message generators. Verifier is tightly integrated with other Tangram Pro toolkits, allowing Designer projects (including those synchronized with Cameo) and Developer code generation to flow seamlessly into verification with Verifier. Don't need to generate code? Verifier can also be used independently of Developer, giving users flexibility to maximize the value of their integration platform. We are excited to make the Verifier toolkit available today to quickly build confidence in systems.
Continued Progress
2023 has been a fast-paced year for Tangram Pro already, with the addition of toolkits in March, the release of Tangram Pro 2.0 in June, and Tangram Pro 2.1 now. As with every new release of our platform, current users have access to 2.1 immediately. When you're ready to use the new features, let us know! If you aren't a current user but want to give this a try, reach out to us or request a trial. We have a lot more exciting things planned in the future, and continue advancing the state-of-the-art in rapid integration with confidence!